RBH Home
Maps & Travels
Articles
Legends
Towns & Villages
Castles & Houses
Churches
Biographies
Gentry
Family History
Odds & Ends
Mail David

Lockinge
House
Lockinge, Berkshire
Lockinge House was at East Lockinge, an estate village largely built by Lord Wantage, the building's most famous resident. Both the manor and the house were purchased for his wife as a wedding present from her father, Lord Overstone in 1853.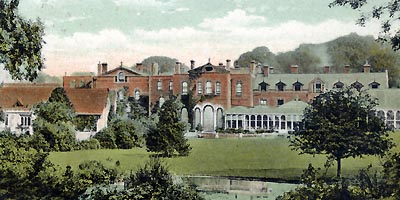 It was a large building, the core of which was a house built by Matthew Wymondsold, the then Lord of the Manor, in about 1750. The three-storey house with side wings faced north and was built of brick and stone. The rooms were panelled with good moulded cornices and there was a mid-18th century staircase. The hall featured a superb late 17th century oak screen which had come from one of the Guildhalls of a London Livery Company. It was demolished in 1947.
Lockinge House no longer stands.