Shinfield Church
Monuments to Henry Beke & Family
South Wall of South Aisle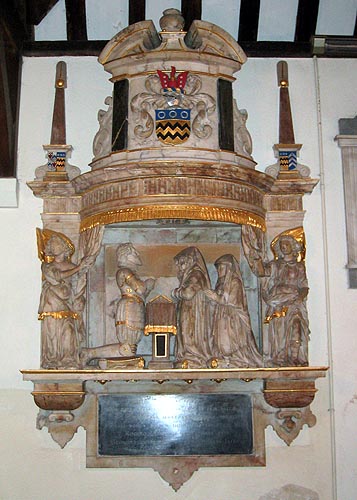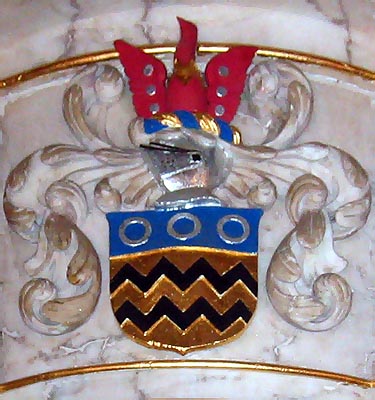 This monument is made entirely of marble and alabaster and is crowned with the Beke family arms. The inscription translated means:
Here the father Henry, the mother Jane and the daughter Eliza are represented.
The father alone is interred.
Beke is his name of the house of Hartley Court;
the mother was the daughter of Roger Lewkenor, Knight.
George (the son of Hugh Speke by Eliza) Raised this monument by pious command of his mother.
John Betjeman refers to this monument as most original of the early Renaissance tombs in Berkshire.
Henry Beke's original memorial is on the opposite wall:
North Wall of North Aisle