RBH Home
Maps & Travels
Articles
Legends
Towns & Villages
Castles & Houses
Churches
Biographies
Gentry
Family History
Odds & Ends
For Kids
Teacher's Page
Mail David


in Medieval London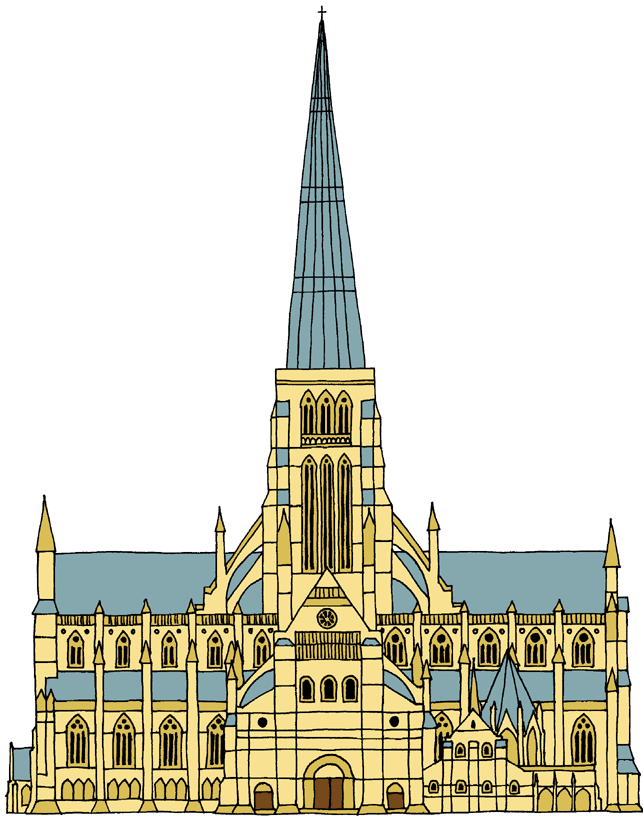 Old St. Paul's Cathedral stood on the site of the present cathedral in the City of London.
It replaced an older Saxon cathedral. Building work began in 1087. It was not finished until 1240!
More building work started only sixteen years later. This was finished in 1314.
It was 586 feet long. That made it the 3rd longest church in the World. The present cathedral is 12 feet shorter.
Its spire reached to 489 feet. That made it the tallest church in the World until Lincoln Cathedral was finished in 1311. The spire was struck by lightning in 1561 and burnt down. The same thing happened at Lincoln. Today, Salisbury Cathedral is the tallest church in the United Kingdom. Its spire reaches to 404 feet.
In the early 15th century, Reginald Kentwood was the Dean of St. Paul's. This meant he was in charge there. He was the son of Sir John Kentwood and grew up in Tilehurst, near Reading.
After the Dissolution of the Monasteries most of the monastic buildings around the churchyard were sold as shops. They were especially popular with printers and publishers, like the famous Newbery family from Waltham St. Lawrence and Reading.
In the 1630s, the famous architect, Inigo Jones, added a big portico (porch with columns) over the entrance.
Old St. Paul's was destroyed during the Great Fire of London in 1666. The ruins were later pulled down. The present cathedral was then built by Sir Christopher Wren.